Bought two new cameras off of Ebay today. It seems my desire to want to collect different types of cameras has grown alot over the past few weeks. Photography...why must you be such an expensive hobby??

Anywho..

This is why I'll always be broke ♥





Nikon Action Touch 35mm Underwater Film Camera AF 2.8

I fell in love with underwater photography the day I found this photo on Flickr.
I had bought a couple of underwater disposable cameras for Thalia and I to play with in our pool, but by the time we had a chance to get in, the weather had changed and the water was no longer warm.

Although I'm not expecting my photos to come out like that specifically, I got a few ideas in my head.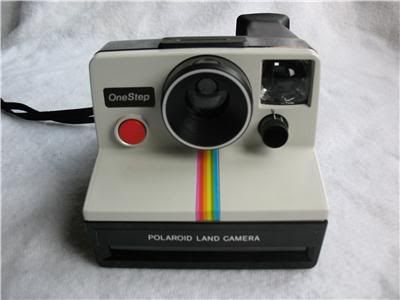 Vintage Polaroid One Step SX-70 Land Camera

Polaroids. I hope they can save you. You are just too much fun to become extinct!

April and I have been yearning for a real Polaroid camera for quite a while now (as well as our own dark room, but one dream at a time! haha). We've been entertaining ourselves with the Poladroid software, but seriously..we want the real thing too.

When we learned that an aunt of ours had extra Polaroid film lying around and offered to give it to us, you can bet our "want" became a "need".

I think this one is just so cute, and even if (God forbid) it does not end up working properly, I'll only be out $20!

--

I am sooooooo excited! I cannot wait to find these two on my doorstep.

Looks like the family will be welcoming some new members




If anyone has any old cameras they do not care for, I'll give them a loving home ♥